HealthGrove, a website that offers news and data analysis about health topics, has named Alabama's air pollution the fifth worst in the nation. Specifically, their researchers analyzed fine particulate matter data from the Centers for Disease Control and Prevention.
If you're new to air quality measures, it's important first to understand what we're talking about here. Fine particle pollution refers to microscopic solid and liquid droplets in the air we all breathe that are less than 2.5 micrometers (µm, or microns) in diameter. Also known as PM 2.5, sources of this pollution include include power plants, factories, and vehicles.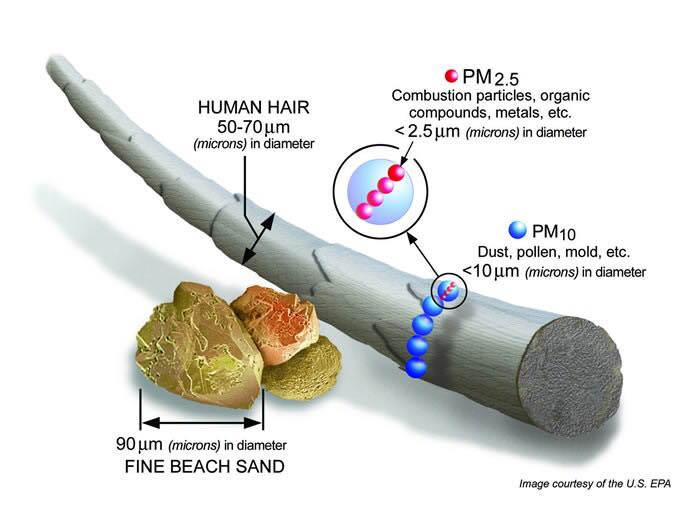 According to the American Lung Association, inhaling particle pollution "may trigger illness, hospitalization and premature death." In other words, particle pollution can be very harmful to your health. The HealthGrove article notes that research published in The Lancet found that "for every 10 ug/m3 increase of PM2.5 particles, lung cancer incidences increased by 36 percent."
The CDC geographically aggregates daily measures of fine particulate matter in outdoor air. HealthGrove used the most recent CDC data, from 2003-11, to determine which states have the worst air pollution. The CDC reports fine particle pollution in micrograms per cubic meter (µm/m3).
Here are the topline stats for Alabama:
Air Pollution (ug/m3): 13.95
Cancer Deaths (per 100K): 213.7
Heart Disease Deaths (per 100K): 258
Most Polluted County: Hale

This year, Gasp is focused on finding workable solutions. We're currently pursuing funding for air quality monitoring and analysis so that we can educate and advocate for clean, healthy air across the Greater Birmingham area. If you'd like to contribute to this important work, consider donating or becoming a member!